Pay Artists On Time Tees, by Gerald A. Brown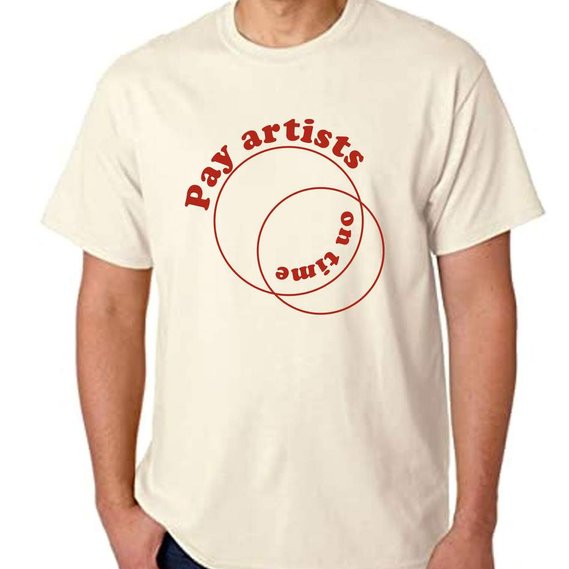 Hello!!! Thank you so much for your interest in ordering a Pay Artists On Time tee. Please fill out a form to preorder your shirt. I am offering a sliding scale pricing with three options, $20, $30, or $40, with additional $5 for shipping. Once the form is complete, I will send a request via a mobile transfer platform, Venmo, Cashapp, or Paypal.
Your order will not be fulfilled until you have sent money via a mobile transfer platform.
Preorders end December 15th.
For any questions, please contact geraldabrown10@gmail.com