Support Season 2 production.
Preorder an Unraveling podcast Tote Bag TODAY!
Unraveling podcast with me,
Gerald A. Brown!
Building off my studio and curatorial practice, Unraveling podcast is a platform to think through the complexities of art, while using readily available resources to unpack complicated ideas related to life. With the help of friends and special guests, each episode will use ceramics, music, books, pop culture and any other source material as springboards to explore topics about identity, culture, fears and ambitions. This show is for everyone, a freshman BFA student, a local high school teacher or your grandma! Let's unravel these ideas together.
Season 1
The theme for season 1 is Art With A Capital E: For Everyone. Over the course of 12 episodes, special guests and I will discuss our different entry points into art, utilizing any and everything we see fit. Dipping our toes into several processes and approaches to art, this season welcomes all and has something for everyone.
Unraveling will release weekly episodes. Listen to the season 1's trailer now!


The Bigger Picture

This podcast is a jungle gym for ideas and I want to invite each and everyone of you in to play. My vision is to collaboratively build this project with my community, brick by brick. Expanding on my studio and curatorial practices, I want to evolve into a creative director, using this platform to orchestrate events, collaborations with other artists, and so much more. This idea is bigger than just a podcast. I want to start a movement and I want it to be driven collectively by us.
Utilizing the accessibility of the internet and oral tradition, Unraveling has become a reference tool to fill the void created by art books' inability to educate about nonwhite art. In the first season, I archived and celebrated Black, Queer and Trans* artists throughout the US, affirming that all of our identities are worth preserving.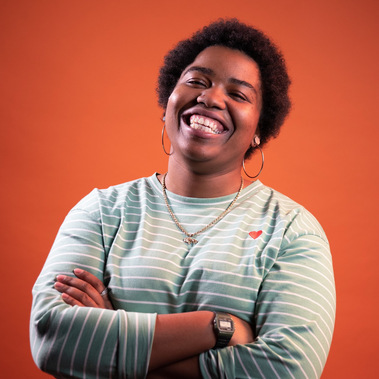 Support the Production
Though this is currently ran as a one man band, I am forever community centric and want to utilize Patreon as a way for us to connect and build this vision together. Your support will not only give me the financial freedom to prioritize this project over meaningless side gigs but also be the foundation for how this project can grow. It will help me pay my guests for their creative contributions, allow me to buy new equipment versus renting to record, and provide the resources to put on mini-talks concurrent to the show.
So join me in this journey. Help me bring this vision to life. Become a patron of Unraveling podcast on Patreon today!
Click here to learn more.
Click the links below to listen to Unraveling podcast!
For inquiries, please contact unravelingpod@gmail.com
Donations can be made via Paypal, basketballgerald10@gmail.com