Unraveling Tote Bags: Season 2 Fundraiser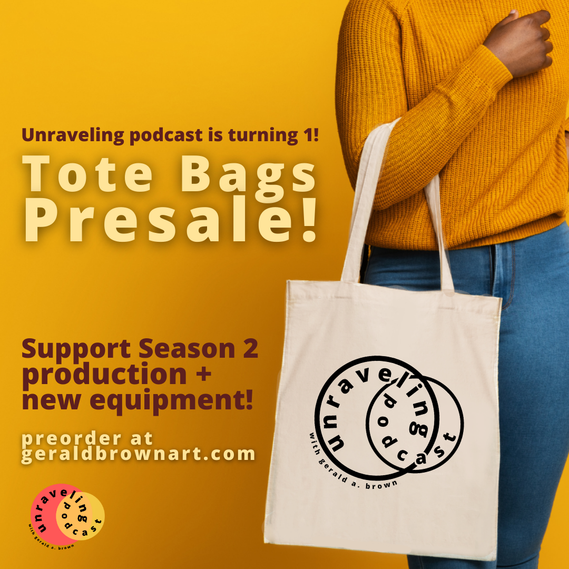 Hello!!! Thank you so much for your interest in pre-ordering Unraveling podcast tote bag! This fundraiser will support me starting production of Season 2, order new equipment, and pay me as the creative director of this project. Hand printed my yours truly, all pre-sale orders will include a few goodies exclusive to pre-sale orders. $30 + 5 shipping (or Philly pick up) delivered to you in early August, just in time for Leo season!

Please fill out a form to preorder your tote. Once the form is complete, I will send a request via a mobile transfer platform, Venmo, Cashapp, or Paypal. Your order will not be fulfilled until you have sent money via a mobile transfer platform.
For any questions, please contact geraldabrown10@gmail.com